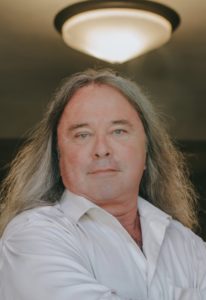 Born and raised in Texas, growing up in West Texas and the Dallas/Fort Worth area.
I graduated from the University of Texas Southwestern Medical School and After four years on active duty in the United States Air Force returned to Dallas where I completed my residency training in Neurology at U.J.Southwestern and Parkland Memorial Hospital. Fort the past 28 years I have practiced general neurology. I have and continue to enjoy treating all manner of neurologic diseases of the nervous system
I am married to the love of my life. We Live in North Richland Hills and enjoy the five grandchildren we share. We enjoy traveling and experiencing new places together. I am an avid Woodworker and enjoy making period reproduction furniture, small boxes and segmented turnings. I also enjoy playing golf although I am Continuously frustrated by the game, as more specifically my lack of golfing skill.
My Wife Marianne and I also enjoy going to the gym together. Truthfully, we enjoy being together more than we enjoy the gym.